In today's article we will get information about Top 10 Petrol Pumps in India.
Petrol Pumps
Fuel consumption has increased despite rising prices, even though the price of petrol has risen as well. This increasing demand has also led to an increase in petrol pumps in India. More than 71,000 petrol stations exist in India, with the Indian Oil Corporation contributing the most, followed by Hindustan Petroleum and Bharat Petroleum. In India, these are the Top 10 brands of petrol pumps.
In India, Indian Oil Corporation, Hindustan Petroleum, and Bharat Petroleum own most of the filling stations.
Reliance Industries Ltd.(RIL)
Mukesh Ambani founded Reliance Petroleum in 2008 and it is headquartered in Ahmedabad, Gujarat. From its inception, it has been a leading private company in India.
There is no doubt that you are familiar with the RPL Jamnagar Refinery owned by Reliance Industries. India's largest refinery is currently located here.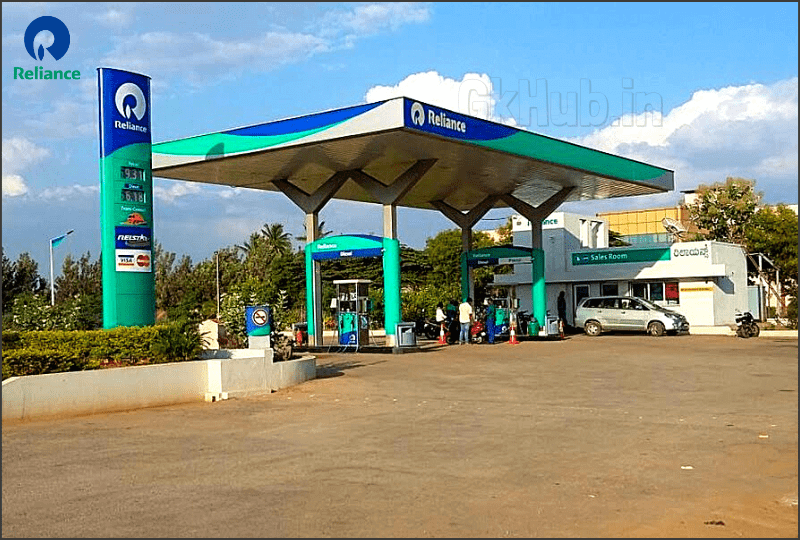 As well as developing advanced products and services for specific needs, Reliance focuses on driving the nation toward growth. There are high-speed diesel fuel tanks, petrol fuel tanks, auto LPG fuel tanks, and lubricants to keep your vehicle moving smoothly in all conditions. Various fuels, such as aviation fuel or packaged liquefied petroleum gas (LPG), are provided to different segments.
Bharat Petroleum Corporation Limited (BPCL)
The Indian government owns the trusted Indian Petroleum brand Bharat Petroleum. In terms of downstream oil companies in the country, it ranks second.
The Government of India owns the Bharat Petroleum Company. On 1 August 1977, the government of India took over the firm and renamed it Bharat Petroleum Corporation Limited, India's second-largest downstream oil company. Mumbai, Maharashtra, is the company's headquarters.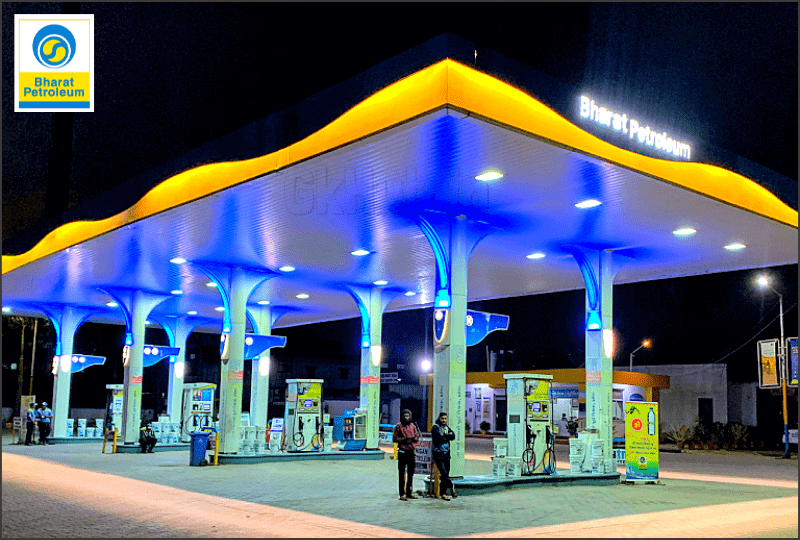 All over India, there are nearly 14,802 Bharat petroleum petrol pumps (filling stations). 13,648 of them are fully automated fuel stations (bunks). Bharat Petroleum's tagline is Vaada Nahi Daava, which stands for PFS (Pure For Sure) Platinum.
A variety of products are provided by them, including petroleum, natural gas, LNG, lubricants, and petrochemicals. In addition to in-outs, restaurants, and ATMs, Bharat Petroleum offers services in convenient stores. Searching on Google will help you locate your nearest Fuel Station (Petrol Pump).
Jio-BP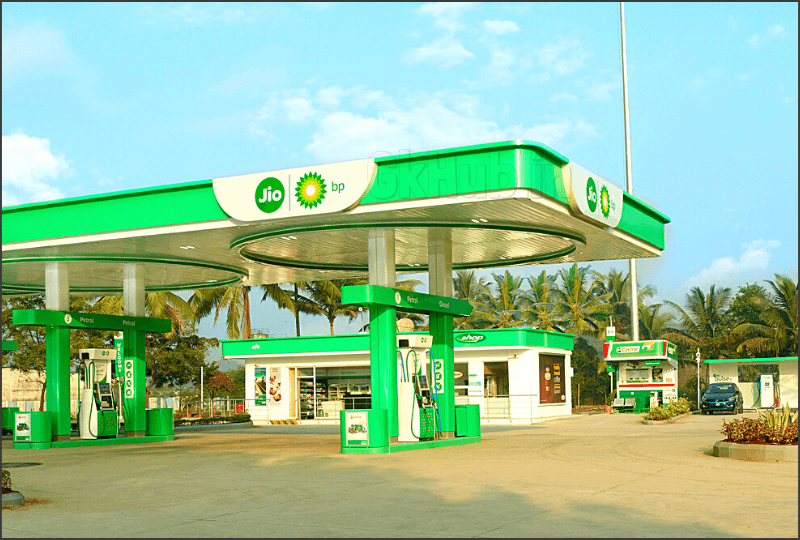 Known as Reliance BP Mobility Limited, Jio-BP is a joint venture between Reliance and BP that offers multiple fueling options to its customers.
Navi Mumbai, Maharashtra, is home to Jio-bp's first branded Mobility Station.
Nayara Energy
Indian oil company Nayara Energy operates in the downstream oil sector. Mumbai is the company's headquarters. It has more than 5,000 retail fuel outlets across India, formerly known as Essar Oil Limited. Trafigura and UCP Investment Group led a consortium that acquired Essar Oil in 2017 from Rosneft and Rosneft.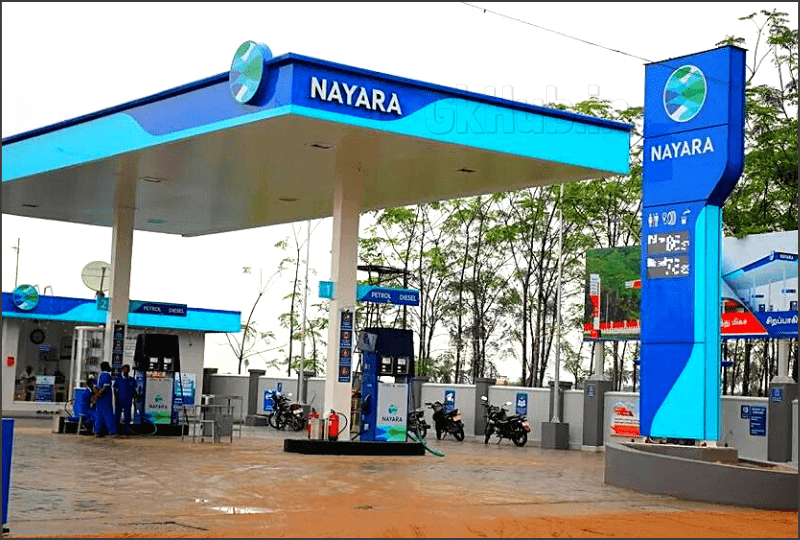 In addition to producing and refining petroleum products, Nayara Energy also markets them. Quality standards are met by its products. Due to the quality of its products and services, the organization has built a good customer base. We provide quick service and quality fuel at Nayara Petrol pumps. Business expansion is planned by the company.
Total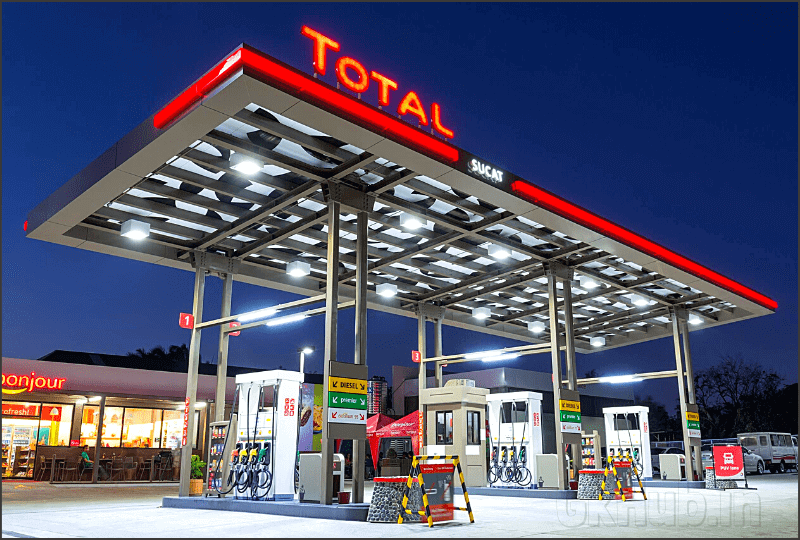 Several petrol stations are planned to be built in India by Total, a French oil and gas company. Bangalore is the starting point for Total's network.
As a result of a merger with Total, Elf engine oil has become a major brand in the Indian lubricant market.
Hindustan Petroleum Corporation Limited (HPCL)
Known as HPCL, Hindustan Petroleum Corporation Limited is one of India's largest oil and gas companies. Mumbai is the headquarters of the Hindustan petroleum company, which was established in 1974.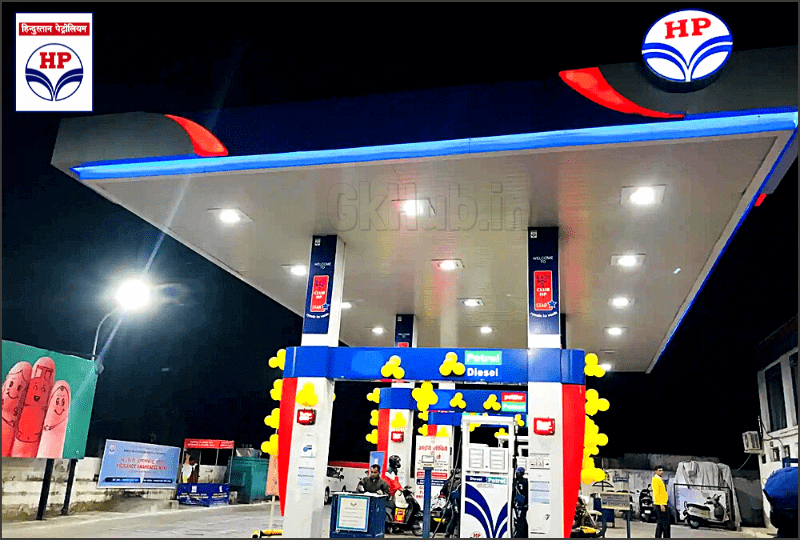 Various regions of India are home to the brand. HPCL has more than 15000 retail outlets throughout India. In addition to owning a majority stake in it, ONGC is its parent company.
HPCL offers a wide range of products, including petroleum, natural gas, LNG, lubricants, and petrochemicals. There are five refineries operated by HPCL in India. A refinery in Mumbai, two refineries in Visakhapatnam, a refinery in Mumbai Lubes, a refinery in Mangalore, and a refinery owned by HPCL-Mittal Energy Ltd.
Shell India Private Limited
Houston, Texas, United States, is the company's headquarters, and it was established in 1912. Its parent company is Royal Dutch Shell. Currently, Shell owns 100 filling stations in India.
Their dedication to providing quality services to their customers, as well as the polite and helpful staff members, has allowed them to grow so much over these years.
Across the country, Shell is expanding its network of petrol stations, with retail locations in Assam, Gujarat, Karnataka, Maharashtra, Tamil Nadu, and Telangana.
Indian Oil
Indian Oil is one of the largest and most trusted oil companies in the country. In terms of profitability, it is at its peak. Refining and marketing petroleum products is the main business of this organization.
Indian Oil has been striving to meet the growing demand for petrol and petroleum products in India. In order to meet the ever-increasing needs of its customers, the company has expanded over the years.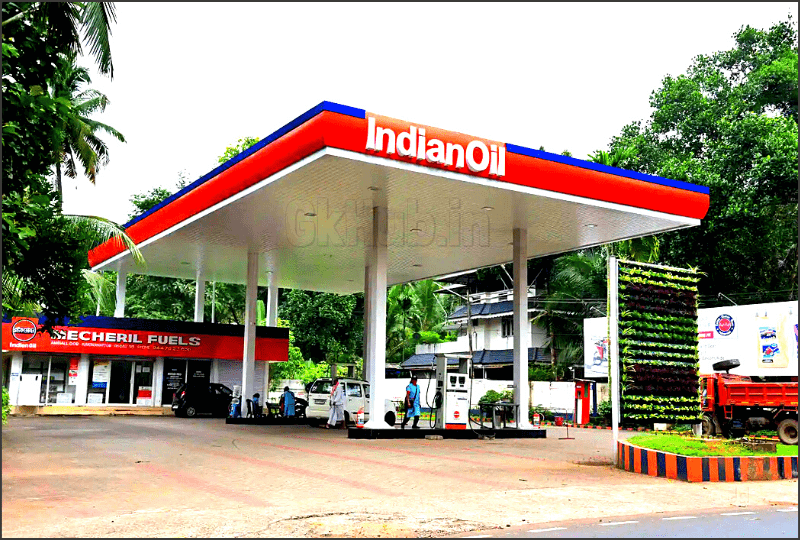 The country has thousands of petrol pumps. Digital dispensers, good lighting, and standardized signage were first introduced at Indian Oil's fuel stations.
As well as serving the public in India, the company has established itself overseas as well. In addition to Mauritius, the UAE, Singapore, Myanmar, the USA, Sri Lanka, and Bangladesh, the company operates in many other countries. These countries have created a strong customer base for the brand.
Conclusion :
In today's article, we got information about Top 10 Petrol Pumps in India. We hope that you have found this article informative.