In today's article, we will read: What is Google Assistant, Google Assistant Features, How to turn off Google Assistant, Popular Settings of Google Assistant.
What is Google Assistant
Hello friend, we are going to talk about Google Assistant. In today's time Google Assistant is given inside everyone's smartphone. This is a very nice feature. If you know how to use, then today we will try to explain what is Google Assistant after all. I would like to tell you that Google Assistant is a feature of Google that works on voice control.
With the help of this, we can open the desired app without touching the mobile. With this we can also write text without touching the mobile. In a way, we can say that Google Assistant runs a short command for our mobile.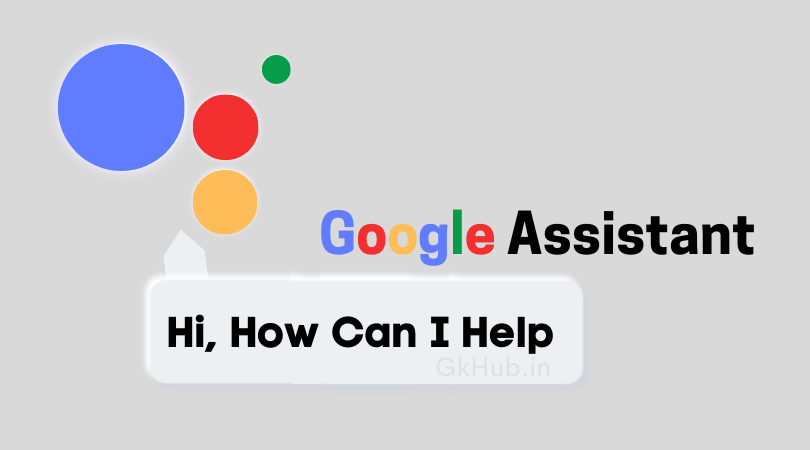 Google Assistant Features
➡️ Open any apps on your phone
➡️ Messages and communication
➡️ Play any content on your Chromecast or other compatible devices
➡️ Phone functions and settings
➡️ Control your Devices and your smart home
➡️ Real-time spoken translate
➡️ Find information online, from restaurant bookings to directions
➡️ Control your music
➡️ Access information from your calendars
➡️ Run timers and reminders
➡️ Read your notifications to you
➡️ Make appointments and send messages
➡️ Play games
➡️ Weather and news
➡️ Personal information
➡️ Plan your day
➡️ Reminders and notes
Now we will understand the complete setting of Google Assistant, we will get information about each of its options.
First of all, we will know the popular settings of Google Assistant.
1. Voice Match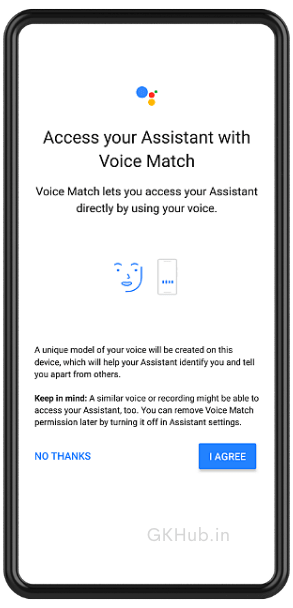 We can link our voice link with Voice Match function from this. With your linked voice, we can connect to a speaker, smart display or smartwatch
You can use voice commands to get personalized results. Then we can get the desired work done by giving a message to the mobile with our voice.
How to link your voice?
To use Voice Match, we need to link our Google Account to the Google Assistant device.
On your smartphone or tablet, open the Google Home application.
In the top right, tap your profile picture or initials, and then tap Assistant settings.
Tap Voice Match, and then add your device.
2. Languages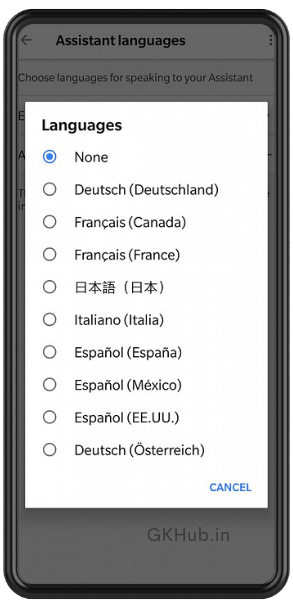 Google Assistant uses the default language of our smartphone. If we want Google to help us hear our preferred language, we need to change the language of our Android mobile to our own. Then the Google Assistant will speak to us in the preferred language of your choosing. The language we set in our Android settings. We can use up to 3 languages with the Google Assistant on our devices.
How to change the language of Google Assistant?
Press the Home button or say "Ok Google" on your Android phone.
In the top right, click your profile picture or initials. Then tap on Settings then Assistant and then Languages.
Select a language from here.
To change the primary language, tap your preferred language.
Tap Add language to add another language.
3. Lock Screen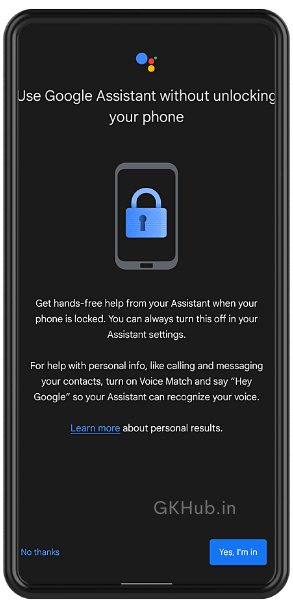 Lock screen settings for Google Assistant are now available separately. Under the virtual assistant's settings menu, the new standalone setting can be found under the Popular Settings tab. In the settings, the setting was previously found under Personalisation. It has also introduced standalone settings for many features in its Google Assistant. For example, Voice & video calls have been renamed as Communications.
Open the applications tray
Launch the Google application
On the bottom right, tap the three horizontal lines
Setup by tapping
Tap the voice button
To match a voice, tap
Activate the Voice Match feature to unlock
4. Personal Results
There are some Google Assistant devices that can be shared between multiple people, like speakers, Smart Displays, and Smart Clocks. With personal results turned on, the Google Assistant will read or present that user's specific results on any shared device.
As..
YouTube Music
Gmail
Google Photos
Google Calendar
library content
5. Routines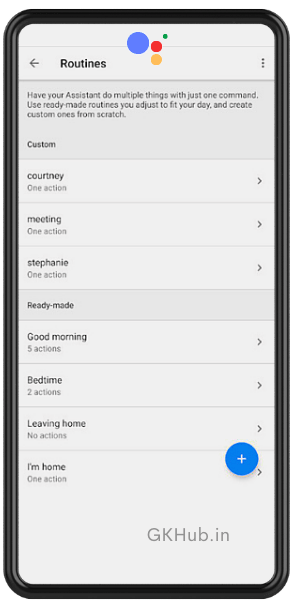 Your smart assistant can be made more useful by using routines for Google Assistant. You can choose from six ready-made routines, which you can customize to suit your needs. Assign phrases to the actions you want Assistant to perform so that you can create custom routines. A Google Assistant routine can be used on a phone, a tablet, or a smart speaker.
Popular Routines
Good morning routine
Commuting to work routine
Leaving home routine
home routine
Bedtime routine
6. Reminders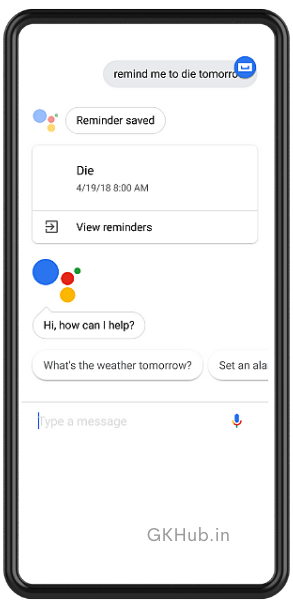 As well as offering a wide range of programmable commands, Google Assistant's Reminders are also available on compatible Android smartphones, iPhones, and Chromebooks who have the Google Home app installed, along with Google-enabled smart displays and smart speakers. Although the Assistant can also remind you of things, they're a bit more comprehensive than just saying "Hey, do this!"
7. Calendar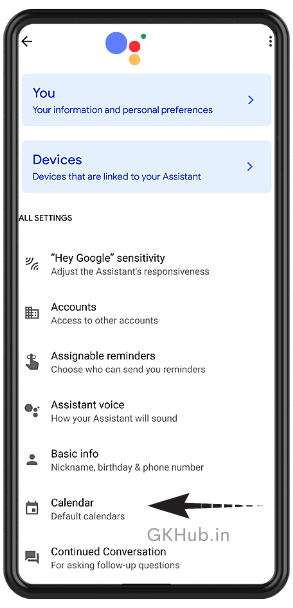 You can use Google Assistant to schedule appointments if you use Google Calendar. All Google assistant-compatible devices, including Google Home, Android phones, iPhones, Macs, and Windows computers, can associate with your Google calendar. In order to link your Google calendar to Google Assistant, you must have one. If you have more than one Google calendar, you can share one.
8. Face Match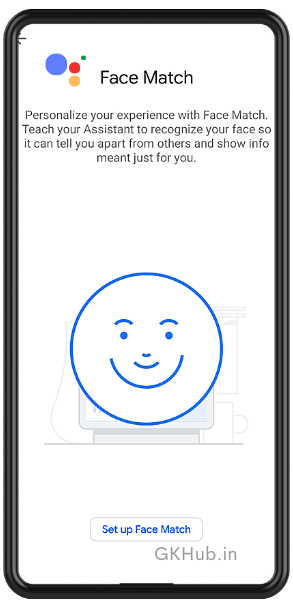 When you use Assistant to get personalized results, you might soon have an alternative to voice matching. According to the Android app's latest beta, it includes code suggesting Face Match, a feature that would scan your face to deliver customized commands on camera-enabled devices. In addition to training the system, an additional number of devices could be added.
How to turn off Google Assistant?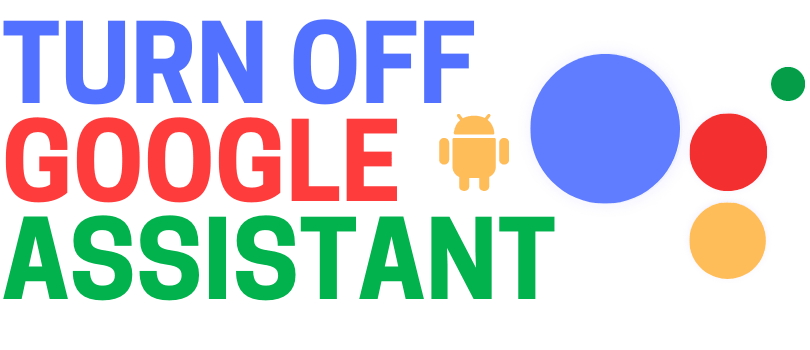 Google Assistant can easily be turned off. In Android Settings, you'll find Assistant Settings buried deep. The following instructions will show you how to turn off Google Assistant with a step-by-step guide.
Locate the Google App on your device and unlock it. Launch the Google App.
Tap the 'More' button in the bottom right corner of the app.
Click on 'Settings' in the menu that appears
On the 'Settings' screen, click 'Google Assistant'.
There are a variety of options available when you click on Google Assistant.
The Google Assistant settings can be managed by clicking on the 'General' button.
Simply toggle off the Google Assistant option once you are in the General Settings page.
Conclusion :
In today's article, we read. What is Google Assistant, Google Assistant Features, How to turn off Google Assistant, Popular Settings of Google Assistant.
If you are satisfied with the information given by us, then definitely write in the comment box below the article.
Bigg Boss Season 15 Contestant List