Read : What Is Dispersion? – Definition, Measures, Nature, Types. The state of being dispersed or spread is dispersion. In statistics, dispersion refers to the variability of numerical data around an average value. By analyzing dispersion, we can understand how the data are distributed.
What Is Dispersion
All sectors and industries use statistics to better understand and predict potential outcomes. To understand how returns on certain assets, or groups of assets, might be distributed, investors often turn to statistics. It is called dispersion when it refers to the possible range of investment returns. Based on historical volatility or returns, dispersion refers to the potential outcomes of investments.
Alpha and beta are two important measures of dispersion, which calculate risk-adjusted returns and returns relative to a benchmark. A security or investment portfolio's risk can be assessed by considering the distribution of possible investment returns and values such as alpha and beta.
Definition of Dispersion
There are many contexts in which the term "Dispersion" is used. Literally, this term refers to the act or process of dispersing something or someone widely. Nevertheless, the term has different meanings when it is used in different contexts, such as in physics and statistics, according to the particular topic it is used to refer to.
Let's just focus on the use of dispersion in statistics, a term that can be applied to a variety of fields, including finance and economics for now. You must have often heard the term statistical dispersion if you follow economics and finance news or read news related to these topics.
What does this term actually mean? In terms of economics and finance, what is its significance? By going through the basics of this term and understanding its application, we will be able to understand exactly what it means.
A dispersion is something that spreads. The meaning of dispersion is refined when we dive into statistics and data handling. In statistics, dispersion refers to the variability of numerical data around a typical value. Variability, scatter, and spread are also terms used to describe dispersion.
Various statistics can be used to calculate it, including variance, range, mean and deviation, standard deviation, and quartiles.
Measures of Statistical Dispersion
Coefficient of dispersion: Describes distance between quartiles, among other formulas.
Index of Dispersion: one of the most common means of measuring dispersion in nominal variables.
Standard deviation: the most commonly used measure. Using this method, you can find out how far off the mean numbers are.
Median absolute deviation (MAD): a measure of how far an individual deviates from the median.
Interdecile range: The distance from the first decile (10%) to the last decile (90%).
Types of Dispersion
Material dispersion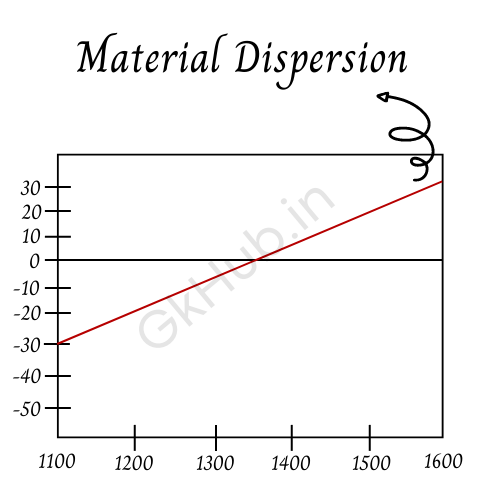 The wavelengths of light produced by lasers and LEDs differ rather than being limited to a single narrow wavelength. Depending on the wavelength, the fiber has a different refractive index, so each wavelength will travel at a different speed. Signal pulses disperse . when certain wavelengths arrive before others.
Waveguide dispersion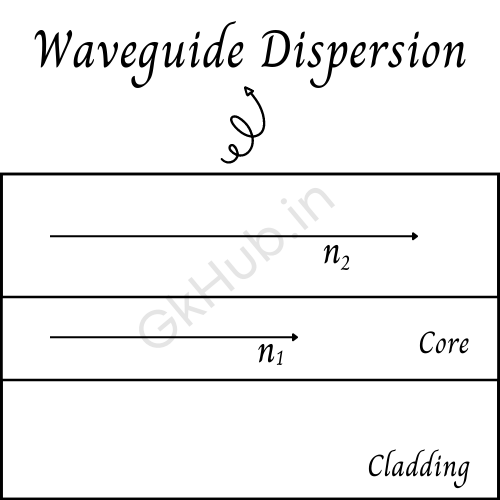 Fiber core shape and index profile play an important role in waveguide dispersion. The material dispersion can, however, be countered by waveguide dispersion through careful design.
Intermodal dispersion
Light traveling in multimode fiber can take many paths or "Modes" as it travels through the fiber. Each mode of light travels a different distance from the others. Several different modes are available when a pulse is sent.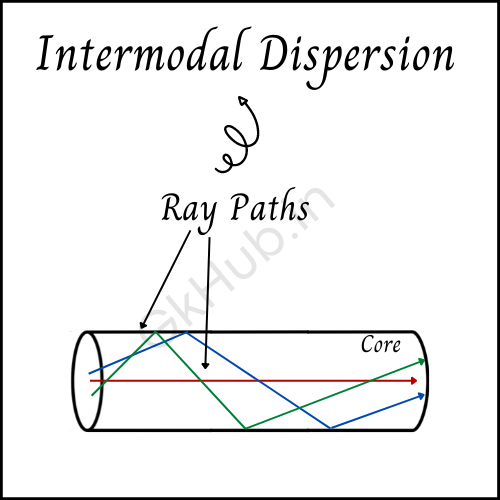 As a result, some pulse components will arrive before others. In general, the faster mode takes longer to arrive than the slowest mode as the distance increases.
Dispersive Nature
It is well known and valid that the Wave that carries energy throughout the "Medium" interacts with its structure based on mathematical models that describe the "nature" of the wave. However, the scale of this interaction is greatly influenced by the size of elementary "elements" of the "Medium" and the wavelength of the "Wave".
An electrical permeability of a "medium," which regulates the "medium's" behavior against introduced electrical fields, is heavily influenced by the frequency of the varying electrical fields.The behavior of the "Medium" depends on the frequency of the wave introduced. As a result, Dispersion "Medium" is true.
What is the use of dispersion?
The risk factor or volatility of a portfolio is one of the most critical factors for any investor when selecting one. It is best to use dispersion to understand and evaluate this. All investors will gain a comprehensive understanding of which assets to invest in, the associated risk, and whether to hold on to their investments.
Read This: